The Pool
Our onsite pool is a fantastic feature that we have here at Ocean View Lancing.
It is kept to a toasty 32 degrees all year round.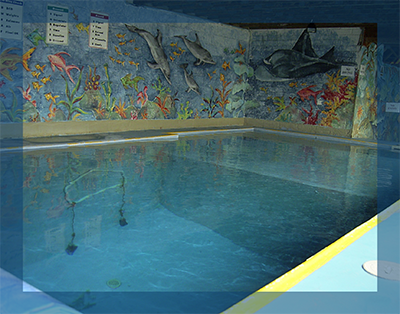 With a shallow end of 1.2 metres and a deep end of 4 metres, it is a perfect Scuba Diving pool.
You can hire our indoor heated pool by the hour. An ideal way to check out any new equipment in a safe and comfortable environment.
The pool can also be hired for kids swimming parties or anything else that you want a private hire for. The pool has been hired by television companies and used for professional photographic shoots in the past, so you can see it really is a lovely pool.
Basically we have everything to make your first dive experience exactly what it needs to be, safe, comfortable and educational!
So from Try dives through to Divemaster trainees we think you will agree, this is a great place to start your training!
Access to this facility is also included as part of your Club membership on Club Nights, every Wednesday evening!